ARCHITECTURAL & ENGINEERING DESIGN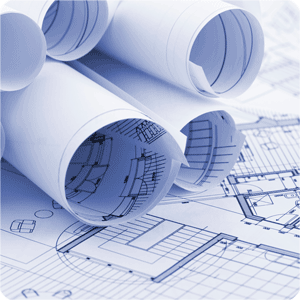 Technology Management maintains a solid reputation for delivering exceptional architectural and engineering design services to mission critical /data center clients. With an extensive resume ranging from the planning and design of technically sophisticated high availability facilities. TMI also has developed an in-depth understanding of the need to lower PUE and provide energy-efficient solutions.
TMI's architects and engineers are experienced at identifying client needs and program requirements and translating that knowledge into responsive solutions. Communication is the key: through or three-step process of design starting with the existing facility assessment, facility concept planning, to the final design.  TMI's team consistently delivers functional and sustainable solutions.
TMI typically designs, engineers, and prepares construction documents in-house for mission-critical projects. However, if our plan set is not incorporated into the master facility plan set, then we are flexible and will serve in important complementary roles, including peer review, for a range of significant projects.
For example, if we are not the architect (A/E) of record, then TMI, serving in a peer capacity, will review the construction documents prepared by the A/E and provide written comments at the 35%, 65%, and/or 95% completion intervals to assure total compliance with the approved design program and conceptual design.
The goal with our peer review services is to serve you as the Client Advocate and mission-critical design and engineering expert to ensure the project meets the client's goals. This is a valuable and important service with projects where the mission-critical area is a smaller part of an overall larger facility design and your design team may not have the necessary expertise in designing a data center.
TMI's peer review is an excellent and valuable offering if others have or will design your entire facility for continuity of design or relationship purposes and yet you require a mission-critical design expert on the design team.
SINGLE POINT OF FAILURE ANALYSIS
A common misconception amongst data center managers and owners is that a Tier III data center will not have single points of failure. While most designs try to minimize all single points of failure it is not guaranteed.
One of the biggest mistakes a new data center manager or owner can make is to assume their site is foolproof because of a mostly A/B distribution or redundant components throughout the system(s). Not knowing or understanding your design can leave you in peril under a failure scenario that you are not properly prepared for.
TMI has assessed thousands of data centers and mission critical facilities throughout the country. Let our experts diagnose your facility and give you insight into potential single points of failure. If we are too late to be proactive, we have also worked with clients to properly identify issues in the immediate times after a failure; whether or not load was lost during the failure.
Consulting Services
Colocation/Relocation Analysis
Energy Efficiency Audits
EOL Analysis
Facility Audits/Evaluations
Owner Advocate
Site Evaluation, Selection, & Planning
Space Planning
TCO Analysis
Design/Engineering Services
Architectural Design
Electrical Engineering
Fire Protection Specifications
Mechanical/HVAC Engineering
Peer Reviews
Security Design
Single Point of Failure Analysis
Voice/Data Integration
Construction Services
Construction Management
Construction Administration
Equipment Procurement
Financial Project Planning
Project Management
Project Planning & Scheduling
Turnkey Planning & Implementation
System(s) Testing & Commissioning