SYSTEM TESTING & COMMISSIONING
We can provide all levels of system testing and commissioning (ST&C) support your facility needs on any installations; whether this is a UPS addition or a full utility service installation. We have acted as an owners agent to develop commissioning (Cx) plans and schedules all the way to performance of Level 5 Integrated testing.  We will work with you to determine what best suits your needs and budget for any project.
We have worked alongside design build contractors as an owners agent to develop the Cx plan, schedule, and compliance checklists. These services levels can be customized and completed with or without site visits.
We have worked with owners who have third party commissioning agents who only desire a separate agent to oversee factory testing and system startup reports.
We have worked on numerous other projects throughout the US as an independent third party agent.
Our full scope of ST&C services include:
Cx Planning & Scheduling
Level 1 – Review of Project Documentation
Level 2 – Factory Testing
Level 3 – Pre-Functional Site Inspections
Level 4 – Functional Testing
Level 5 – Integrated Systems Testing
Levels 1-3 Include a Cx compliance checklist and follow-up on all open issues
Levels 4-5 Include a comprehensive Cx report, a meeting to summarize findings, and owner signoff.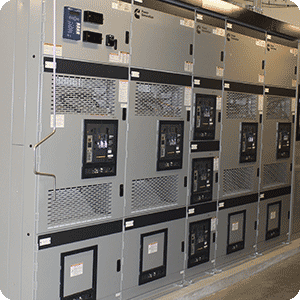 Consulting Services
Colocation/Relocation Analysis
Energy Efficiency Audits
EOL Analysis
Facility Audits/Evaluations
Owner Advocate
Site Evaluation, Selection, & Planning
Space Planning
TCO Analysis
Design/Engineering Services
Architectural Design
Electrical Engineering
Fire Protection Specifications
Mechanical/HVAC Engineering
Peer Reviews
Security Design
Single Point of Failure Analysis
Voice/Data Integration
Construction Services
Construction Management
Construction Administration
Equipment Procurement
Financial Project Planning
Project Management
Project Planning & Scheduling
Turnkey Planning & Implementation
System(s) Testing & Commissioning